"SITITEK HD 50W Auto" automatic brooder allows you to hatch up to 20 chickens, as well as other baby birds (ducklings, geese, etc.) in perfect conditions. The brooder is equipped with 2 lamps and a temperature sensor to adjust the temperature inside. Transparent front wall and opening lid allow to monitor the birds easily.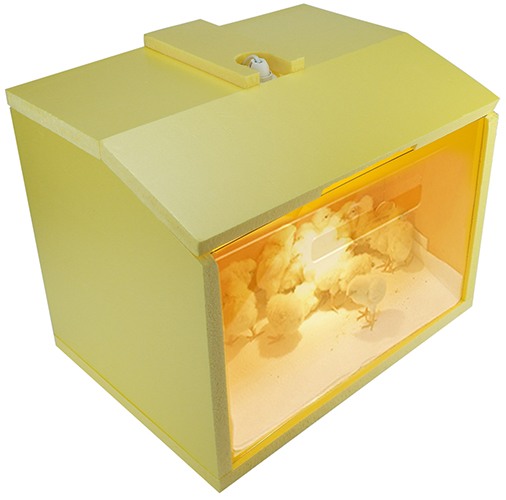 Advantages of "SITITEK HD 50W Auto" automatic brooder:
Powerful 35W bulb with automatic thermal sensor. The bulb emits heat and UV light which is present in sunlight and important in the first 3 weeks of chickens life. The bulb operation is controlled by thermal sensor which helps to maintain the temperature of 34-38 °C inside the brooder. The sensor turns the bulb on and off to maintain the most comfortable temperature for birds.
Infrared 15W bulb. The bulb emits infrared light which is important for bones formation and fast growing. The bulb operates constantly.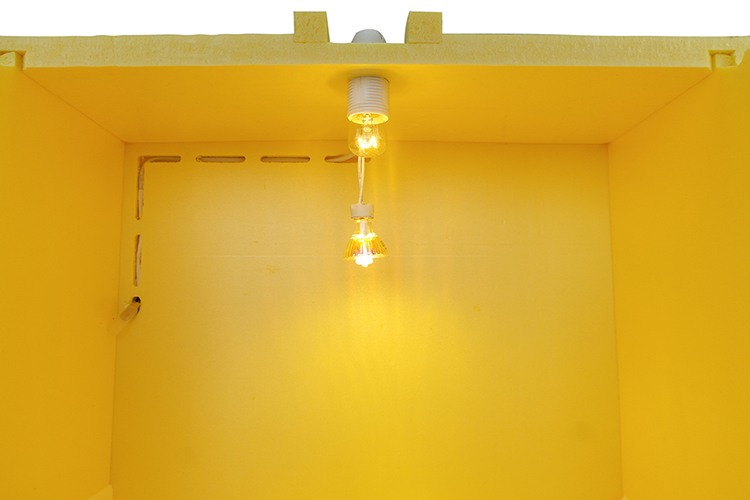 Suitable for different birds. The brooder is multifunctional and allows you to hatch different kinds of poultry: ducklings, geese, etc.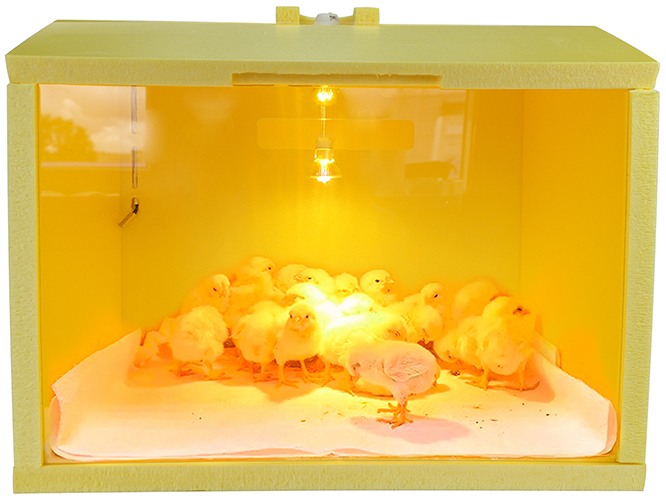 Energy-saving. The 35W bulb turns on to heat the brooder and then turns off when the temperature reaches the highest point. The bulb has low energy consumption (15-50W) depending on the operation time. Starting from 21st day the birds don't need high temperature and you can remove 35W bulb and leave only 15W bulb.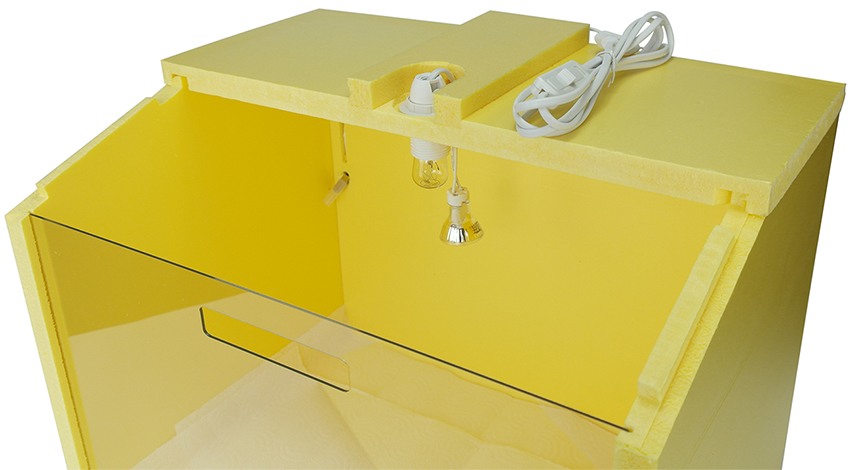 Modern lightweight and warm housing. The brooder is made of extruded polystyrene foam with a thickness of 20 mm, which perfectly maintains heat inside and provides smooth heating of all brooder areas. The material is lightweight, durable, moisture-proof, safe and eco-friendly. The brooder is unassembled when purchased.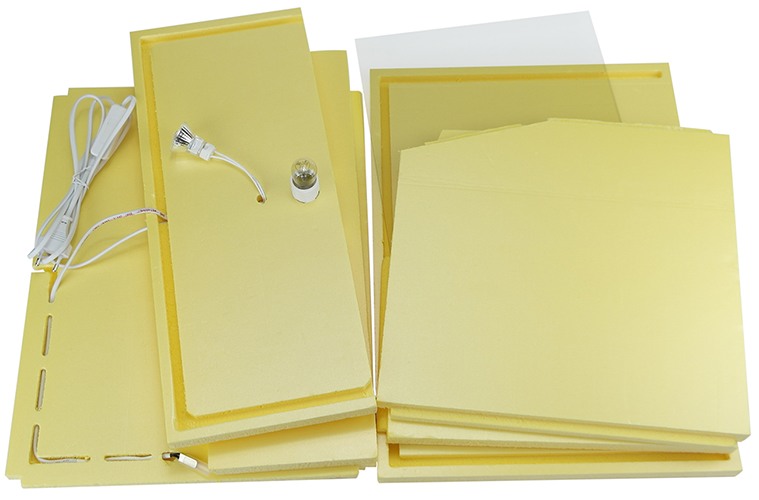 Bedding material. You can adjust the temperature inside the brooder using different bedding material. White spunbond can help to cool the temperature while black will accumulate heat and make the temperature inside the brooder higher.
Comparison table
| | | | |
| --- | --- | --- | --- |
| Features | | | Others |
| Infrared light | yes | yes | yes |
| UV light for bones formation | yes | yes | no |
| Automatic temperature maintaining | no | yes | no |
| Using in low ambient temperature (-30 °C and less) | yes | yes | no |
| Using in high ambient temperature | yes | yes | no |
| Using in average ambient temperature | yes | yes | yes |
| Easy assembling | yes | yes | no |
| High survival percentage (up to 99%) | yes | yes | no data |
| Water-resistant material | yes | yes | no |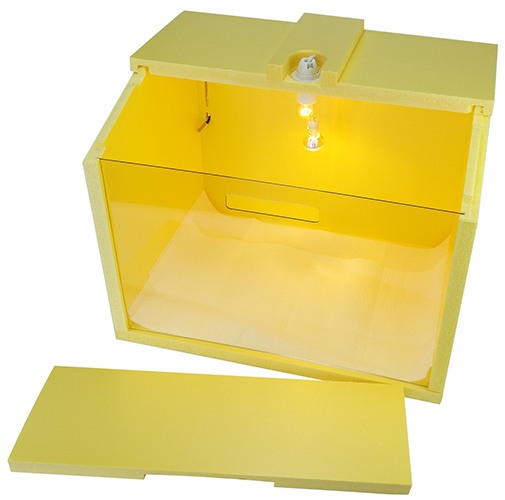 Specifications:
Capacity

Up to 20 chickens (ducklings, geese, etc.)

Bulbs

35W (UV light) — GU5.3 bulb base
15W — Е14 bulb base

Maximum power

Up to 50W

Power supply

110/220W mains

Housing material

extruded polystyrene foam (EPF), thickness 20 mm, transparent thermoplastic

Dimensions

brooder — 480х330х330 mm
packaging — 520х380х120 mm

Weight

1.35 kg
Package content:
Unassembled brooder housing (7 parts)
35W UV halogen bulb
15W bulb
Power cable
Manual