Multipurpose car oil extractor (pump) "SITITEK 100W" is designed for quick oil change in engines of cars, trucks, motor boats, motorcycles and scooters through a probe. The pump is capable of pumping all diesel blends. It is powered by 12V car battery and intended for domestic use. The pump is supplied with outlet and inlet hose, power cables and a handle for portable use.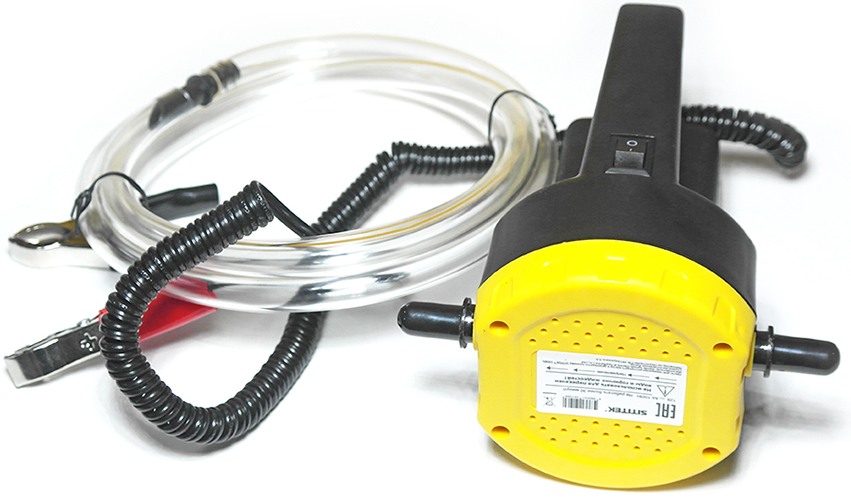 Advantages of "SITITEK 100W" car oil pump extractor:
Pumps motor oil and diesel. The device pumps all blends of diesel (including summer, winter and arctic diesel fuel) and motor oil.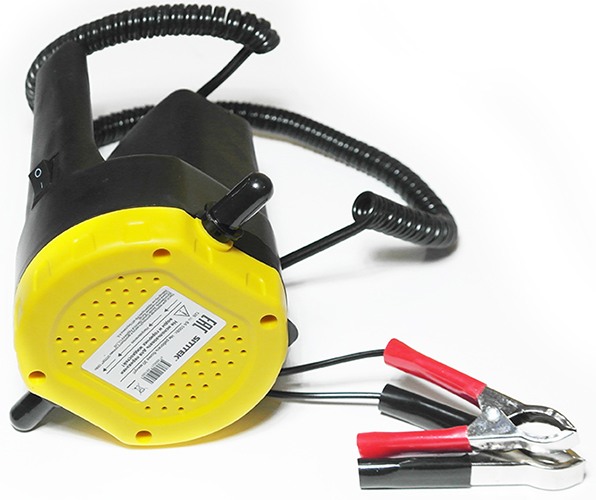 Portability. The pump operates from 12V power supply, for example, car battery.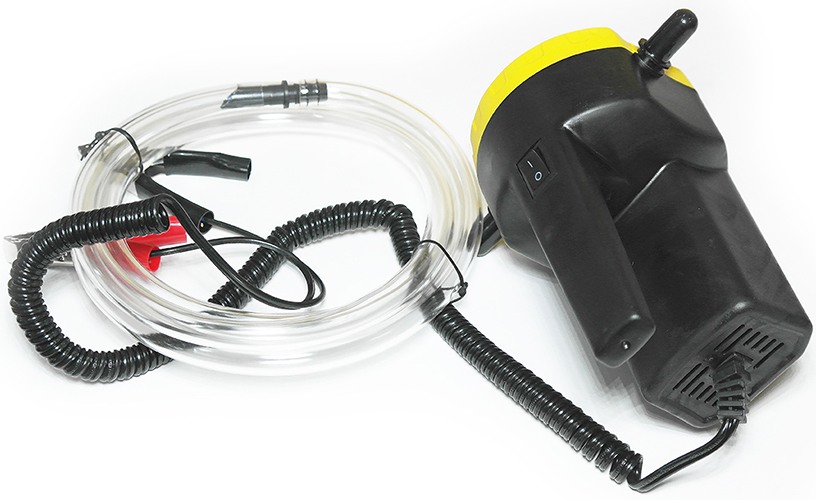 Equipped with all the necessary accessories. 2 hoses and cables with battery clamps are included in the package.

Convenient design. Light and small pump has an ergonomic housing and a carrying handle. The power button is located on the handle what makes it comfortable for using.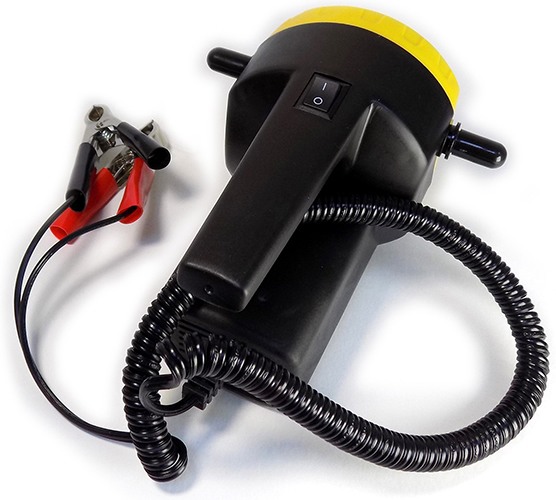 Service your car on your own with "SITITEK 100W"!
Using "SITITEK 100W" you can easily pump out old oil from your car's engine without visiting a service station. In addition, the pump helps to fill your car's fuel tank with oil directly from a big barrel.
Attention! The pump can not be used for pumping water, transmission fluids, petrol and other flammable liquids.
Multipurpose device for all kinds of machinery
The pump can be used for pumping out old oil from engines of cars, trucks, motorcycles, scooters, ATVs, motor boats, forklifts, tractors, petrol and diesel generators, water vehicles and other agricultural machinery.
Easy to use
The pump's operation is very simple. Connect the outlet and inlet hoses to the pump's outputs and fasten them with supplied hose locks. Place the end of inlet hose to the crankcase or fuel tank and the end of outlet hose to a reservoir for old oil. Turn on the pump.
Specifications:
Liquid type: Motor oil, diesel fuel
Power: 100W
Maximal pumping speed:

Motor oil – 1.8 qt/min
Diesel – 2.7 qt/min

Dimensions of inlet hose:

Diameter – 0.25 (6.4 mm)
Length – 3.94 ft (1.2 m)

Dimensions of outlet hose:

Diameter – 0.47 (12 mm)
Length – 4.92 ft (1.5 m)

Power supply: 12V, 5A
Dimensions: 6.1 x 5.7 x 4.1 in (155 x 145 x 105 mm)
Weight: 1.65 lb (750 g)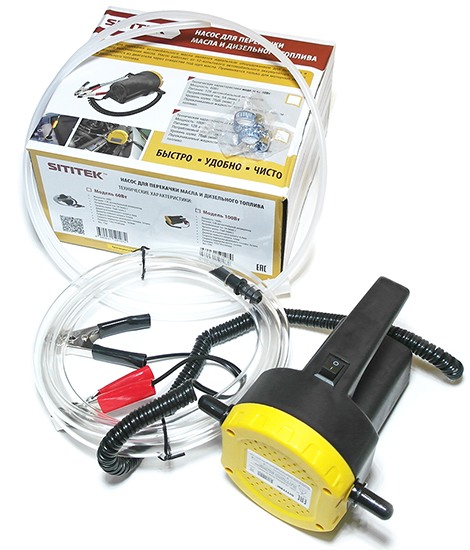 Package contents:
Car oil extractor (pump) "SITITEK 100W"
Power cables
Inlet hose
Outlet hose
Hose locks – 2 pcs
Manual